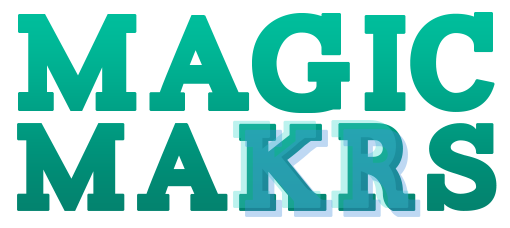 Magic Makrs is a digital effort to take the pain out of tracking the details to magically give you the information you need when you need it.
For our first project, we set out to make a great app to reduce the amount of hours spent in youth ministry with tracking attendance and other student data.
Since there are many database solutions out there, but none geared specifically for iOS, we wanted to start there. But more than that, we wanted to build something that works for smaller ministries first. We wanted to make sure that you own your data and that you won't have to budget for a subscription fee if you don't need it.
We also want to scale to the point where we could help any size ministry. We are taking the longview with a lot of thoughtful design and research in our development.
But the story starts way back.
Starting in 2005, Kurt helped as a volunteer youth leader at Oroville Nazarene Church. At that point, Reagan was a junior high student. Within a few years, Kurt made the leap into full-time vocational ministry. Kurt got to disciple Reagan as he grew up and went off to college at Northwest Nazarene University to study computer science. Since Kurt had been in a Computer Science program at the University of Nevada, they stayed in touch and had a lot to talk about.
As Kurt continued to work with youth and grew frustrated with the hours spent on data tracking, conversations started around the idea of building an iOS app solution. During Christmas break at the beginning of 2014, Reagan and Kurt finally sat down to design and build what would one day become Youth Ministry Tracker, which was rebranded in June 2015 to MinHub Youth.
Meeting weekly on google hangouts became the routine that would help push the app into reality. We started the email list to get feedback from youth pastors that might be interested in the solution we were building and were blown away at the response.
We added Lori to our team as the customer support specialist. She helps keep everything running smoothly and indexing feature requests for future development.
In just a few months, over a thousand youth pastors joined us. As we launched the app to kick off the new school year, we hit the #1 spot in the App Store in the productivity section. With over 3500 churches using MinHub, it has become an incredible resource for youth ministry world wide.